Highly qualified actuarial services
Meeting the needs of the London Re/Insurance market
Affinity Initiative are proud to partner with Virtual Actuary and to support them as they 'come to market' in and around the London Re/Insurance market.
Whilst they will be a new entrant in London, they are a highly credible and well-established business globally, who are able to bring an exciting suite of actuarial services and capabilities to our marketplace. They are highly qualified and fully conversant with the needs and dynamics of the London Re/Insurance market.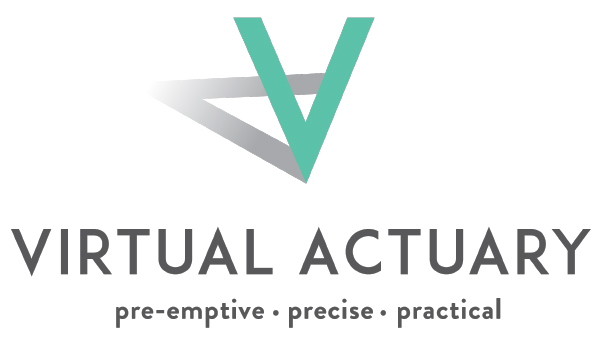 The first full digital global actuarial software and consulting business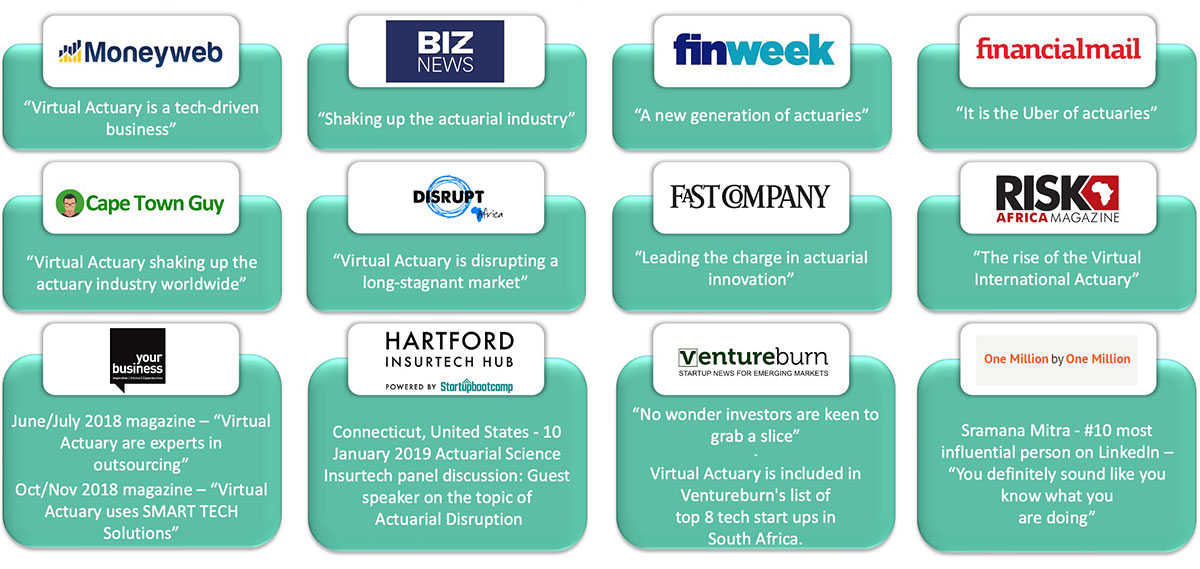 Why consider utilising Virtual Actuary for your needs?
Where you have a capacity shortfall or bandwidth issues in an actuarial department or team to cover: 
Full-time resource
Specific project work 
Backfilling for existing staff so that they can focus more of their time on special project work.
Staff attrition and helping the 'lead and lag' issues vacant capacity brings during the hiring cycle
Supplementing or adding capacity/bandwidth within business-as-usual cycles.
Supporting peaks at certain seasonal highs.
Experience and Qualification
The level of seniority and experience that can be called upon is wide and includes: 
Junior actuarial resources
Newly qualified
Qualified with 3-5 years' experience
Qualified with 5-10 years' experience
Senior resources.
How commercially priced are these services?
These services and capabilities are attractively 'priced' with a very competitive rate card at all levels, and Virtual Actuary do not follow a policy of utilising actuarial staff across multiple clients at the same time. This is an inexpensive means of 'outsourcing' some of your critical needs.
How can Virtual Actuary support any arrangements already in place?
If you already make use of individual contract resources, then Virtual Actuary can provide: 
External management oversight
External project management support
Supplementary project and/or technical knowledge, for example, by drawing on insights from others through an organised collaborative structure
A range of proprietary (or rented) toolsets that can be selected for the duration of the assignment, based on the requirements of the work
Additional ad-hoc capacity through an organised structure.
Is transparency important to you?
A well-designed and client-friendly platform that provides you with visibility of the availability of global external consultants, with detailed descriptions of experience, past projects worked on, external ratings provided, can be an attractive alternative (or addition) to the procedures that you currently follow to source actuarial consultants/contractors?
How are Virtual Actuary so well qualified?
Their resources have a rich background in reserving and capital modelling knowledge (the basics) as well as the skills to transform the actuarial role into the strategic advantage (the real value)
Flexible capacity means you can rely on the team to be there when needed
Virtual Actuary work with multiple insurance companies and financial service providers on consulting projects and on a sub-contracting basis. They pride themselves on always putting the client first to ensure they deliver what is promised
The team is proficient in multiple coding languages including SAS, SQL, Python and R
They have experience in working with claims level data to gauge large or unexpected movements in experience
They have built bespoke data process solutions to improve the way in which data is obtained from business up to the point that it is used for calculations
Their skillset allows them to automate processes and improve efficiency.
The team has worked for multiple large insurers in South Africa and have experience in calculating technical reserves for the various expected cashflows using traditional triangulation reserving models and exposure-based methods
Their model building experience allows them to create bespoke reserving models
Stochastic reserving methods including ultimate one-year reserve risk views
They have experience in the software solutions commonly used for reserving
They perform sensitivity testing to determine the materiality of assumptions allowing them to focus efforts where it matters
Experienced in using various bases for reserving (management vs. solvency vs. accounting)
Due to their diverse background, they are uniquely positioned to anticipate the impact of changes and new risks.
The team has experience in calculating and reporting the capital requirements in various environments and for a wide range of entity types (for example, captive, insurers, and even unregulated industries)
They have assisted with the optimization of reinsurance programs as well as insurance programs for insurance clients
They have assisted clients with implementing efficient processes to streamline the risk management approach and documentation thereof
They excel in effective communication of required capital results
Their agile approach to statutory reporting allows for greater adaptability in the face of regulatory changes.
They provide end-to-end IFRS 17 consulting and implementation services
The team has assisted multiple clients in transforming data and building of CSM prototype models
They transform reporting into strategic insights and strive to add value and make a difference to the bottom-line
They build bespoke models for our clients to simplify financial reporting with full transparency, allowing clients to drill down into individual numbers up to a model point level.
Virtual Actuary Clients (shortened list)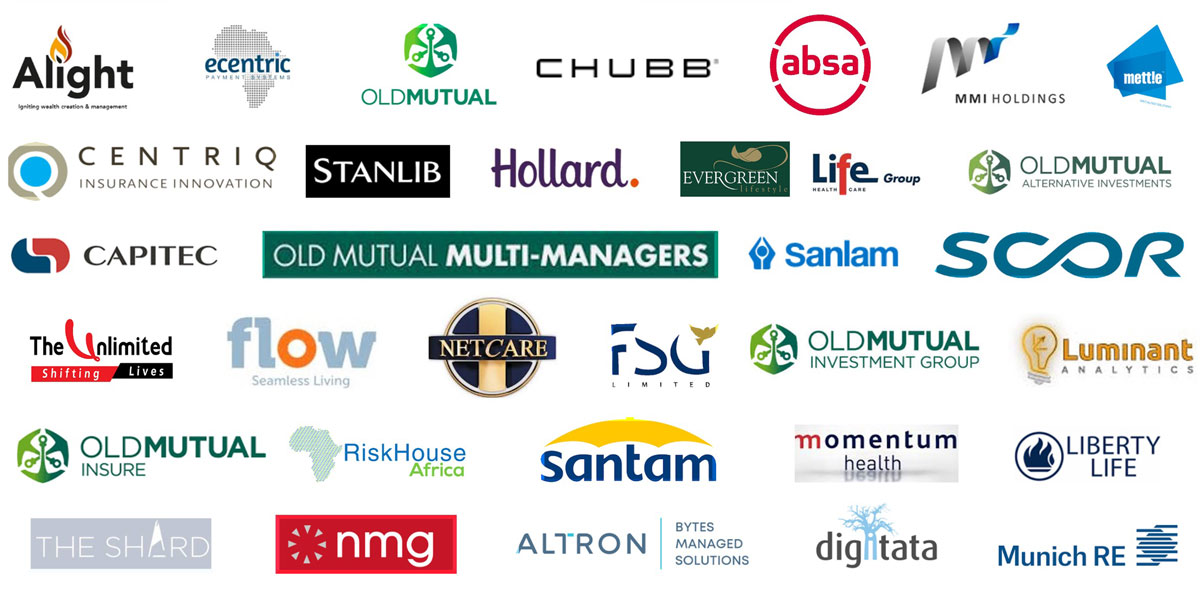 For further information on our actuarial services and capabilities