Leadership Guidance and Business Coaching
Team and Personal Mentoring
Affinity Initiative Consultants and Directors have extensive and proven backgrounds in driving and delivering technology focussed strategies and/or introducing and implementing innovative software products and applications.  At a personal level they are often employed as Non- Executive Directors or Special Advisors to a Company.  Working direct for the Board or Senior Management within an organisation they are experienced in delivering focussed presentations and strategies in respect of Business Development, Product Selection, Corporate Direction or a "Go to Market Strategy".  As a team they are also able to offer courses or presentations in respect of the use and benefits of Artificial Intelligence or Robotics.
At Affinity Initiative all of our Consultants believe in business, team and individual growth and we have developed two programs to support this belief;  "Leadership Guidance and Business Coaching" and "Team and Personal Mentoring".  These programs are delivered by individuals with proven and extensive experience in the relevant fields associated with each program.
Leadership Guidance and Business Coaching
Leadership Guidance and Business Coaching is focussed on areas where an organisation requires specialist and focussed assistance and guidance from people who have that experience and / or knowledge. It is about connecting with experts in their fields. Individuals who have a proven background.  These opportunities will often be technical in nature and will concentrate on the detail, at Affinity our consultants look to keep a project or program focussed but simple and follow the proven process of Who, Why, Where, What, When and How.
A business mentor is particularly useful to firms or individuals who are; entering new markets and need to understand how best to navigate their way around that customer base, or are looking to bring new products and services to their target customers or in new industry segments.  It is frequently used as a way of having their own plans or ideas validated by someone who has credibility and can help them determine 'what good looks like' and act as a sounding board.  
A corporate mentor can give an organisation the confidence that have the right plans in place, they will discuss and help validate decisions and strategies and assist as required in the execution, as a result looking to ensure that all of the requirements have been captured on the critical path. 
The relationship can be specific as in the case of technical training or direction
The mentor can work at a "Project", "Program" or at a "Board" level
In a project or program environment the relationship should be ongoing for the life cycle of the 'change' or implementation phases, rather than a one off 'consultation' meeting.
A business mentor will challenge and hold the sponsor accountable, with actions agreed and monitored between both parties.
The mentor will check-in to ensure progress is being made and ensure clarity around next steps and any ongoing planning or execution of those plans.
They will ensure the client remains focused on their goals.
As required and as appropriate the Mentor can coach the client to help improve their business or proposition.
Importantly they will bring their knowledge and experience to help assist and guide with respect to those difficult decisions.
If utilized correctly they will allow the client to step back, take stock and build theirs and potentially corporate confidence.
They can act as a "Gatekeeper" making the client aware  of potential pitfalls or obstacles they might not have foreseen,  which is key to their risk management.
Leadership Guidance and Business Coaching ​
| | |
| --- | --- |
| Objective | Coaching / Mentoring is used to improve an individual, a team or an organisations capabilities and/or knowledge in a specified area |
| Main Driver | Task oriented |
| Concentrates on | Planning, Performance and Progress |
| Duration | Specific, Short or Fixed Term |
| Skills | A Mentor will have proven expertise and experience in the field |
| Execution of the relationship | Formal, Structured and Focussed |
| Objective | To assist in decision making, provide support with planning through to the execution of delivery on specific agreed targets, outcomes and goals |
The Benefits of Mentoring
Many organisations will tell you that; 'people are our greatest asset'.  The best performing organisations today have a track record of constantly and visibly looking to invest in their people, through any number of interventions and support mechanisms.  Employees and potential recruits will look for evidence of this to ensure they feel connected to the organisation, and importantly, so that they know they are valued.  Mentoring can play a vital role the area of 'Learning and Development'.  Everyone needs support and encouragement throughout their lives and careers.  Without that people can become demoralised and unmotivated which will result in a decrease in their efficiency and effectiveness.
Successful mentoring should lead to a "Win Win" scenario for both the Mentee and the Mentees sponsoring business.
to feel valued and rewarded.
exposure to new ways of thinking fresh ideas, perspectives, and different approaches, which can lead to greater innovation.
the power to accelerate self-development, career progression and the opportunity to reflect on their own goals and practices.
increased self-confidence to share ideas or stand up for themselves in challenging situations or at times of conflict.
greater self-awareness
being comfortable seeking and receiving feedback and using that to improve their performance. 
feeling less isolated and anxious about both their future and their own abilities. Mentoring can support better mental health and wellbeing.
a visible demonstration that their people are valued.
a positive and nurturing company culture around learning and growth, that creates teams who feel satisfied and happy at work, making them more productive.
better diversity and inclusion because Mentoring can help the more 'marginalised' have a greater voice to make their valued contributions which in turn can increase gender and ethnic diversity in leadership roles. 
a positive effect of employee engagement and retention, with less attrition and increased productivity from motivated employees.
Positive recruitment and career path opportunity. Access to Mentoring is an attractive 'perk' for many people, particularly millennials, who expect mentoring and development opportunities from employers.
An inexpensive but positve return on investment
An improved attitude in respect of innovation from engaged and 'loyal' employees.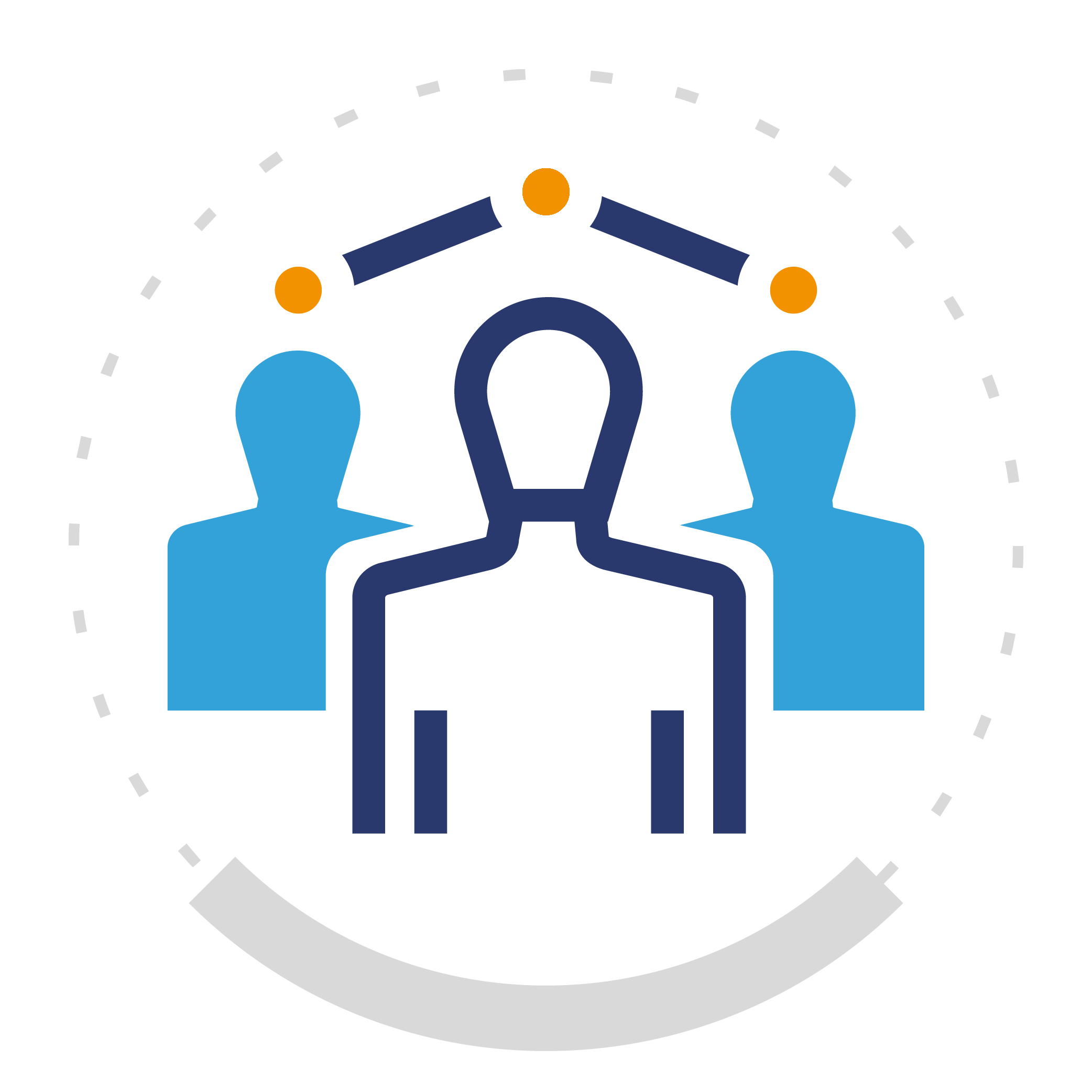 Team and Personal Mentoring
| | |
| --- | --- |
| Meaning | Mentoring is used primarily for support and guidance |
| Main Driver | Relationship |
| Concentrates on | Career and personal development |
| Duration | Longer Term |
| Skills | A mentor is a person having good knowledge and experience and the ability to listen as well as advise |
| Execution of the relationship | Informal and less structured |
| Objective | To help with personal development needs to aid effectiveness and self-awareness |
Team and Personal Mentoring
Team mentoring can be delivered in a variety of ways.  In a business environment the focus can be on a team development program or a bonding exercise.  If it is technology focussed it could be product, application or business delivery specific.  In fact the program or course can be tailored to support any specific requirement.  Affinity Initiative Consultants and Mentors would work with an organisation to ensure the correct program is built, applied and delivered in line with the organisations directive.
Personal Mentoring helps facilitate a culture of growth and development by concentrating on the individual's own defined development needs and goals based on their aspirations.  The relationship concentrates on them and their 'agenda'. There is no need for feedback to others as an outcome unless the Mentee chooses that for themselves. Mentoring is a developmental partnership where one person shares their knowledge and experience to help foster the personal and professional growth of someone who is often less experienced than they are.
It is a confidential relationship that is 'safe' – the mentee should feel confident that they can raise any topic, knowing nothing will be discussed with anyone else without their consent.
It is a natural relationship, where the mentee seeks to be mentored for their own benefit.
It is driven by the mentee based on their needs and the topics they want to explore.
The mentee sets their own objectives and follow-up actions, based on the discussions.
The mentor listens, questions, challenges, and probes without judgement.
The mentor offers suggestions and ideas to explore, rather than prescriptive solutions.
The relationship is ongoing, with most relationships lasting around 6-12 months.
The mentee feels able to end the relationship if they do not feel the right progress is being made, or the mentee can extend the relationship when they feel it is beneficial to do so.
Identifying what the mentee wants to achieve and the related expectations of the relationship.
Creating some short and longer-term goals for the relationship and setting expected milestones.
Being clear on the contributions that both will make for the relationship to work.
Creating a meeting schedule.
Agreeing how to handle informal contact between meetings.
Determining that the mentee has the primary responsibility for driving the relationship.
Explicitly agreeing on confidentiality.
For further information about leadership and mentoring