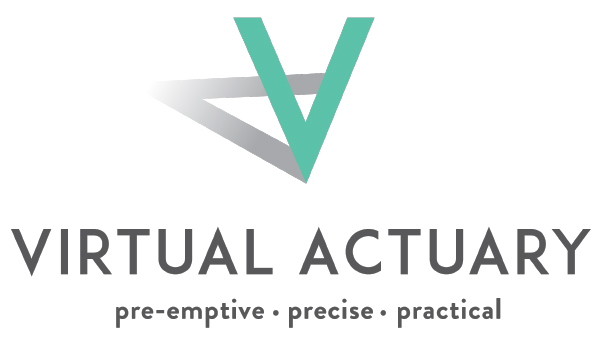 Virtual Actuary (VA) has developed a new successful concept for delivering actuarial services to clients
VA can match or exceed quality levels of existing consultancies without incurring costs and obligations inherent with fixed staff.
Quality assurance at the forefront of priorities
Operational team responsible for diligent scoping of projects and matching best staff to client requirements
Strict and controlled peer review system
Staff leverage a global knowledge and experience base for support
Seasoned project and delivery managers put in place where required
Monthly feedback sessions with clients by directors.
Actuarial industry has traditionally been slow to change
Inhouse actuaries utilising legacy systems which are slow and cumbersome
Traditional consulting businesses with high earning partners at the top and lower level actuaries working long hours
New technology enables actuaries to perform their services independently and offsite
With clients under pressure to reduce costs, leading to reduced actuarial departments
Global shortage of actuaries means a new Virtual workforce of actuaries is the future.
Traditional actuarial consulting
Life Insurance, General Insurance, Banking, Healthcare, Investments, Reinsurance
Multi Manager Investments consulting
Servicing investment clients
Insurtech SAAS
Remote Software as a Service actuarial consulting
Revolutionary Business Model